Let's Expand our Minds Beyond the Night Sky
It's amazing how fast another month has went by so quickly, and I am grateful again to connect with you this month for more evolving thoughts to ponder. We all need to urge ourselves so that we can continue to evolve because doing the same things does continue to create the same experiences. It takes continuously expanding our mind and consciousness to know more about the unknown for greater experiences, and it takes consistently opening our mind to more unknown to be known. We already know choosing from infinite consciousness of thoughts means out of the box normal conditioning of thinking. Are you ready to expand more as we wander beyond the stars planets and galaxies in the sky and ponder some glimpses of what could be beyond other than just the magnificent beauty we see? Click the 'beyond the stars' link to read more.
Believing is Seeing
If you wait to see something to be true, whether it be a desire to manifest or something that's still unknown before you believe it first, you are keeping yourself in a waiting stage. This page is a great reminder of the wisdom that reality creates by 'believing first and then seeing it', not the other way around. So if we don't have the belief we need to be able to see what we want, we can work on creating the belief through our imagination to becomes the seed to flourish so that we will experience it. Believing Is Seeing pg
Share Your Insights or Idea's
There is a new page where you can share any insights or ideas you have, check it out and while you are there feel free to leave your insight or idea. Insights Page through this link or from the left navbar on the homepage under articles.
Are You Ready for a Great Challenge?
No matter how busy our days are, if we are not putting into practice our knowledge about creating our reality, we will miss the greatest opportunities. It's important and a great part of our evolving growth to challenge ourselves so that we can create the most expanding evolving experiences. These two 30 day challenges will move you out of the waiting stages to seeing results when done consistently. Read more at the 30 Day Challenge Page

<> here's to a month of incredible ways to see incredible results while having fun too, so that every day can be the way you desire it to be.
Infinitely Anna Antoski




New!

Comments Have your say about what you just read! Leave me a comment in the box below.
Search Infinite-Manifesting Website
Custom Search
---
Subscribe to
Infinite Manifesting through
Self Awareness E-zine
Expanding into All Possibilities

---
Check out
The Wealth Trigger
Wealth Trigger with Dr. Joe Vitale & Steve Jones
---
Keep the Spirit of Christmas
all year round, click to read more
---
Living Your Life with Infinite Purpose &
Reverse Aging with Your Mind
click self growth to read more
---
Motivation compared to Inspiration -
from article base
---
---
Click the Estore link for Kindle Downloads.
---
Ho'oponopono
Experience Your Transformations
---
---
---
---
---
Share Your Experiences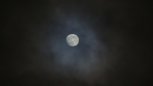 ---
For Faster Manifestations...Less Waiting Time
---
Do What You Love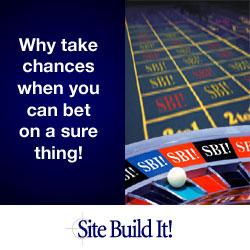 ---
Create Reality Your Way
Science of Deliberate Creation Package
---
This website is supported by affiliate promotions.
---