Free-Ezine Newsletter ...
Infinite-Manifesting through
Self Awareness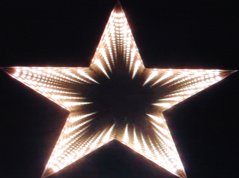 Manifest from Infinite Consciousness which opens reality to all possibilities.   Becoming Sovereign and Blissful along the way, with guidance and reminders from my free-Ezine.
Thank you for your interest in Infinite Manifesting through Self Awareness free-Ezine newsletter.
I am committed and researching all the time, every day I am using the knowledge and wisdom from the greatest teachers and my infinite self in my own life.
It is something I am so passionate about!
By receiving my free E-zine you will keep yourself informed and reminded of any new powerful idea's, information and experiences that will help you along your way to manifesting all your desires.
The E-zine newsletter will be sent out spontaneously, no actual schedule dates.  This way I am able to send out information that's most current and interesting.

Self awareness helps us to know more about our self, and by knowing more about our self we change and expand to be, have, and experience life in the most amazing ways. Which also leads days of excitement and bliss.
So that every day becomes our passion.

You are a powerful being and anything IS possible.
You deserve to have all you could ever imagine, and Infinite-Manifesting through Self Awareness free E-zine can help and guide you along your amazing journey.
submit here
---


Home l
Contact l
Site Map l
Privacy l