Is the Rhythm of Your Heart Beating to the Feeling of Love?
Are the months flying by so fast for you too? When we take into consideration that the planet is expanding in consciousness and as the Universe continues to expand, quicker speed is a result. So this is another reason that we feel the affect of time going by so fast for us.
Your Heart
<> have you taken the time to be aware and notice what rhythm your heart is beating to? This is really important not only for manifesting your desires but also for your health and everything else in your life. By keeping aware and creating the best benefits for your life by sustaining an open heart by expanding your love into everything from yourself first. Let it flow harmoniously from within to become all you experience into physical. That way you will be in the rhythm of your heart beating of love and allow all benefits to be sustained while creating your reality. You can read more on the heart page I have just added to the website.
More on Love
I also added 2 new pages you can check out Loving Your Desires and the different energy of Want compared to Desire. These are also great reminders to keep returning everything to love.
Extraordinary Adventures
Have you been practicing any of the extraordinary disciplines that you have not experienced yet? As you already know there are many ideas throughout the website and if you want more ideas you may want to listen to Dr. Lee Pulos (17th from the bottom of website page) as he shares many of his extraordinary experiences throughout the years.

Remember <> when we do extraordinary things we expand ourselves to evolve farther by working on doing things that we have never done before, this creates new firing in our brains and our mind, body and soul love it. So if your days lately have become a bit mundane then do spend some time practicing some extraordinary things, it will really zap up your days in fantastic new ways.
My Published Books
The process of my published books are not available to purchase yet, but they will be by the middle of April. So drop by my website at that time if you are interested in checking them out, there are four books being published that I wrote.

Have a great month while continuing creating all of your desires, knowing everything is possible when you support it with belief, knowing and trust. May you create a month of blissful experiences along the way. Remind yourself often <> that you are a powerful infinite creator and you are divinely esteemed to create anything you desire or want. Love yourself and love your desires into blossoming.
Infinitely Anna




New! Comments
Have your say about what you just read! Leave me a comment in the box below.
Search Infinite-Manifesting Website
Custom Search
---
Subscribe to
Infinite Manifesting through
Self Awareness E-zine
Expanding into All Possibilities

---
Check out
The Wealth Trigger
Wealth Trigger with Dr. Joe Vitale & Steve Jones
---
Keep the Spirit of Christmas
all year round, click to read more
---
Living Your Life with Infinite Purpose &
Reverse Aging with Your Mind
click self growth to read more
---
Motivation compared to Inspiration -
from article base
---
---
Click the Estore link for Kindle Downloads.
---
Ho'oponopono
Experience Your Transformations
---
---
---
---
---
Share Your Experiences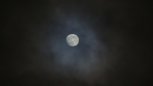 ---
For Faster Manifestations...Less Waiting Time
---
Do What You Love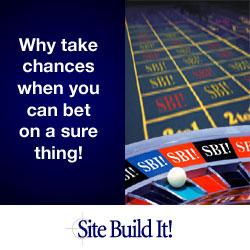 ---
Create Reality Your Way
Science of Deliberate Creation Package
---
This website is supported by affiliate promotions.
---