How was last month's 30 day challenge for you? I know time goes by so fast, so if you didn't try something new last month, you can always do it starting this month. I challenged myself for a new experience, you will read about it on the Owning the Impossible section below.
DNA Changing Symptoms
I created this page DNA Changing Symptoms for anyone who is new or in the beginning stages or even if you become stuck in a certain stage of evolving spiritual growth on your awakening or remembering journey. I found it so important in the first few years of my journey, so if you are going through physical symptoms that seem like normal illnesses, they are probably a clearing of old emotional blockages stored in your body. This page describes in more detail many symptoms and to how to release them too.
I AM Vortex for Manifesting
In everything I have learned and through all I have experimented and experienced in reality creating, this process of using the I AM Vortex state of being is the most powerful and effective in creating everything, big or small. This link will take you to the new page I AM Vortex being state as a powerful reminder, there is also a video of Gregg Braden explaining how he created cancer in himself without realizing he was doing it, and then how he created it to also disappear.
Chinese Astrology and Sunspots
An interesting great show from Coast to Coast if you missed it, Maurice Cotterwell talks about his decades of research of the connectedness of the sun to human beings and how it affects us. Chinese Astrology and ancient knowledge and much more, you can check it out at What's New Blog.
Owning the Impossible
The video on this page is so great to listen to because everything Dr. Joe discusses is so interesting. And it's the best reminder even when we think we know so much already. If we are not creating every day the way we want it to be, we need these reinforcing powerful listening discussions. Not only to create, but sustain the information long enough so it will permanently hardwire in our brain for it to become the neuronet of new memories to work from continuously. To add to the video I also created a page owning the impossible to go with it about how I created a new tooth to grow in. Yes I did take the 30 day challenge seriously, did you? Read about the reason it's so important to challenge your old beliefs and disassemble them and create new ones to experience, it's OWNING your OWN truth from experiencing it for yourself. All is possible when we create the belief to support the new desire into creation for the new experience.

<> experiencing the impossible becoming possible is great steps in our evolving journey, so let this be another month of doing just that.
Infinitely Anna Antoski




New!

Comments Have your say about what you just read! Leave me a comment in the box below.
Search Infinite-Manifesting Website
Custom Search
---
Subscribe to
Infinite Manifesting through
Self Awareness E-zine
Expanding into All Possibilities

---
Check out
The Wealth Trigger
Wealth Trigger with Dr. Joe Vitale & Steve Jones
---
Keep the Spirit of Christmas
all year round, click to read more
---
Living Your Life with Infinite Purpose &
Reverse Aging with Your Mind
click self growth to read more
---
Motivation compared to Inspiration -
from article base
---
---
Click the Estore link for Kindle Downloads.
---
Ho'oponopono
Experience Your Transformations
---
---
---
---
---
Share Your Experiences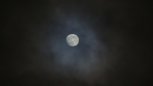 ---
For Faster Manifestations...Less Waiting Time
---
Do What You Love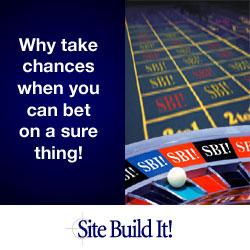 ---
Create Reality Your Way
Science of Deliberate Creation Package
---
This website is supported by affiliate promotions.
---