My Psychic Dreams
by Malcolm
(Glastonbury UK)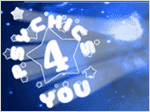 Around 1991 I started to have the same visions and dreams which continued until 1994.

In the dreams and visions kept seeing a native american, and was told I was ment to meet many medicine woman and men.

The thing is I live in Glastonbury UK and at that time I had very little money, so couldn't see how this could or would happen.

However, in 1994 I was looking after a spiritual centre in Glastonbury and was doing a psychic reading for a woman from New Mexico. After the reading she invited me to visit and stay at her home in Taos NM.

By December 94 I had enough money to fly to the US which I did on the 1st, arriving in Taos on the 3rd.

On the 5th Dec I was invited for breakfast at a cafe in town by a woman I been introduced too, and guess what, yep you have it. When I arrived The Native American I had been dreaming about for over 3 years was sat with her.

I was blown away

Anna's comment,
Thanks for sharing your experience, it's amazing feedback of proof that our dreams connect our non physical dimension we call 'dreams' to our future reality to be experienced.
Join in and write your own page! It's easy to do. How? Simply click here to return to Submit Your Psychic Experiences.