Poetry ...



Whether Reading or Writing can Trigger Emotion
Whether we are reading or writing poetry it can soothe our soul or allow our hearts to expand, it is an expression of an individual's inner thoughts and feelings flowing from inner to outer.
Poems are an expression of unique yet intertwined thoughts and emotions. As we read them we can become one with the descriptive words that combine the sentances in a rhythmic flow and feel empathetic with the writer.
We can also get swept away in the emotion of poetry if we have experienced the same or similar experiences as the writer. Or if we are writing poetry we then are releasing our thoughts and feelings that can be shared in the same way with others.
Either way whether we are reading or writing poetry the experience can be a two way experience.

Just as listening to lyrics of songs in a sense is a poetry of words with the rhythm of a music that also release emotions and memories within our self.



Poetry the Expression of Rhythm allowing our Hearts to Expand
I wrote this poem one day just after a storm of wind, lightening and thunder had passed through our area. It was the peace that I felt through the storm as I stared out the window observing and feeling one with it.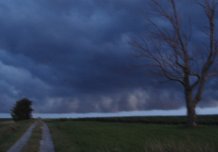 Pure in Eternity
Oh blessed one of infinity, I have finally arrived
As peaceful bliss not only surrounds me, is now beyond surreal
I feel it so whole and serene, just mellowing in all my senses
Caressed in the presence that is indescribably so real
In this moment of wholeness, connected with everything expanding into eternity
Where the illusion of magic and miracles are only a breath
Though memories of the journey seemed like a rough and struggling storm
Now I know it was worth every part to get me to here and now
Where I reside in eternity, moment by moment
Peace, love, heavenly bliss being one with it all…
I am the birds flying
I am the plane above
I am the river flowing
I am the rocks stuck in the mud
I am the wind that is fiercely blowing
I am the leaf that the winds is moving
I am the tree that is secure in the ground
I am each blade of grass that is turning green from brown
I am the dew that is wet and turning dry from the sun
I am the rainbow that was once so far
I am the others I see, hear and feel
I am all now that I have become whole in thee
In this blissful now that is now extending forever
I am light and free exactly how it was suppose to be
Returning from once I came but now wrapped in wisdoms embodiment
I feel it, I know it, and the blessing is so expansive
I am one with it all, yet as I sit here quietly
I am moving yet so still in all that I am
I am that I am, I know and feel it
I celebrate with peace bliss for it to last forever … Anna


The Dawning of a New Day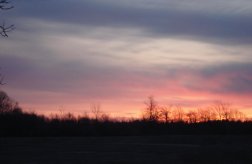 As I awoke to the dark black background of the night sky
Silence unwraps its serenity of the peacefulness in the early morn
Of the picturesque magnificence as the day unfolds
Oh how our Creator's signature in all of nature is embedded
as a reminder for us all
With the prisms of colors as the darkness fades as it lightens the sky
Engulfed of in-depth magnitude like a heart expanding unified love
The luminous beauty of the Creators creation at its best
As a reminder to be present in appreciation for all there is
Have trust that all challenges have much larger purposes
That we all have the strength to rise above it all
As we be one with nature as we choose to create our day
As the birds can trigger our memory to start the day in joy
With their chirping as they awake from their nights rest
A new day dawning with all choices we have to behold
To create it in anyway is the greatest gift that is given to Us All … Anna
Infinite Wave
As I sit by the water's edge
Mesmerized by it's infinite depth
I feel myself become one with the flowing waves
Feeling the sun's warmth penetrating through my body
As the serene water brushes against my feet
Engulfing all my senses unifying the totality of me
As I gaze along the water
out into to what seems like forever
I feel my body become so light and free
Gliding my mind past the edge of eternity
Oh how infinite my spirit really is
So free when not contained in any enslaved beliefs
Where all is really possible
Water reminds me of consciousness with it's infinite realities within
We are more then we could ever know
Our physical life is like a grain of sand on the beach
The more we expand ourself into the unknown to know
The more we will surely become to experience...
Anna


Glistening Reflection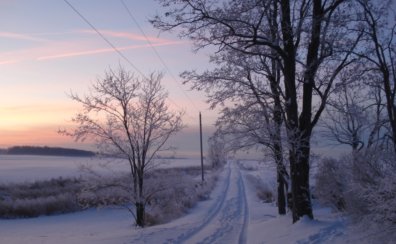 Immersed in nature's beauty
Of the magnificence it does portray
From the sky's during my night sleep
To awaken to crystallized delight
Everything coated with sparkling glow
Frozen in time for me to see and appreciate
Glistening tree branches of sparkling ice
Imbued with freshly fallen snow
Such a heavenly sight
As the sun shines its rays on everything
Bright glistening sparkles everywhere I look
There's no finer beauty of creation to bestow
Feeling the fresh snow under my feet
Radiance of nature transforming from night to daylight
As I touch the icy prisms on the tree branches
I feel the warmth of my fingers melt the ice
Such moments of bliss frozen in time
Captured in my space for an infinite memory
to retrieve anytime
Reminding me how we can transform anything
Beliefs of doubts can be transformed
into all possibilities that can be found
Melting and reforming any thought we so choose
So we can experience glistening joy
Of our divine nature of empowering sparkle and shine
Anna
Do You Have a Poem You Would Like to Add?
You can Share It by submitting it here!
What Other Visitors Have Said
Click below to see poems from other visitors to this page...

---