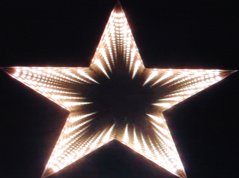 Infinite Manifesting Site Map 2
Page 2
Infinite-Manifesting Site Map 2 is the continued page from Infinite-Manifesting Site Map 1 page. With more web pages of information, more articles, and videos.  Bringing self awareness and knowledge of the nature of reality into experienced wisdom.
Donations
Donations are always appreciated Donations
---
Search Infinite Manifesting Website
You can also use this search bar to search any word or phrase throughout the website
Custom Search
---
Webpages from 2013 to 2014
Helpful Pages
Sharing your evolving Insights
Use these videos to Empower Yourself Every Day
Take the 30 day Challenge, are You ready to Commit
My books in paperback and kindle
Powerful Purposes in Your challenges
Infinite Possibilities, Impossible to Possible
Focusing Power Manifestations, Pure Unaltered Focus
Your Heart is the Most Powerful Guidance
Trust is the Key to Manifesting Your Desires
Evolving Wisdom
Are You in the State of Being to Create the Reality You Want?
To See or Experience IT, we must Believe It
What we don't want creates the Contrast to knowing what we do want
Immortality is a Conscious Choice
Do You know Your Life Theme
What Multiple Personality Disorder can Show Us
PMS can be an Altered Multiple Personality
Transforming Everything to Bliss
Stars in the Night Sky, What Could Be Beyond
DNA Symptoms you may go through as you Evolve
Owning the Impossible to Experience the Impossible
More Evolving Wisdom

Are You where Your Attention is
Transforming Consciousness Realities
Reality Tools, Do You still need them
Misperseptions and Aligning the Focus
Holidays
What does Valentine's mean for you? Let the mirror show You
Do other People drain you like vampires?  Take your power back
Infinite Manifesting Site Map
Page 1 and Page 3