Feeling gratitude and not expressing it,
is like wrapping a present without giving it."
William A. Ward
So I Thank you for your donation, I really do appreciate it.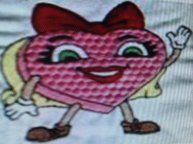 Your transaction has been completed, and a receipt for your donation has been e-mailed to you.
You may log into your account at www.paypal.com to view details of this transaction.
In thanks I dedicate this poem to you ...
Though this is a passion I truly enjoy
It does take time and maintenance and work
I know by giving of anything,
You put yourself in receivership energy
As what we put out comes back
Creation's law takes care of that
So know that you have added to your own energy
By giving you shall receive more
Attracted like a magnet to you
Your vibration ripples universally
As nothing goes unfelt, or is ever left out
As you continue to share in any way It's a rhythm tone frequency
Whether it be a smile or caring word or thought
You're energy expands into collective consciousness
Creating extensional energy that effects us all.
Anna